Hey there! Chris Waffle back once again! I hope everyone is doing awesome. The weather has been crazy all over and here in the Portland area, it snowed on Monday and now it's raining for two straight weeks. I'm more than ready for some spring sunshine. However, do you know where it's more rainy than even Portland? That's right; SEATTLE! And last Friday I was able to drive up to Seattle to attend my very first Emerald City Comic Con. Due to some scheduling conflicts, I was only able to be there for a few hours and then head straight home, but what I did see was totally rad. Also, I was on a super fun nerd music panel with members of The PDX Broadsides, Vixy and Tony, Kid Apocalypse and Kielen King. As you can see, it was kind of like the Last Supper of Nerd Music: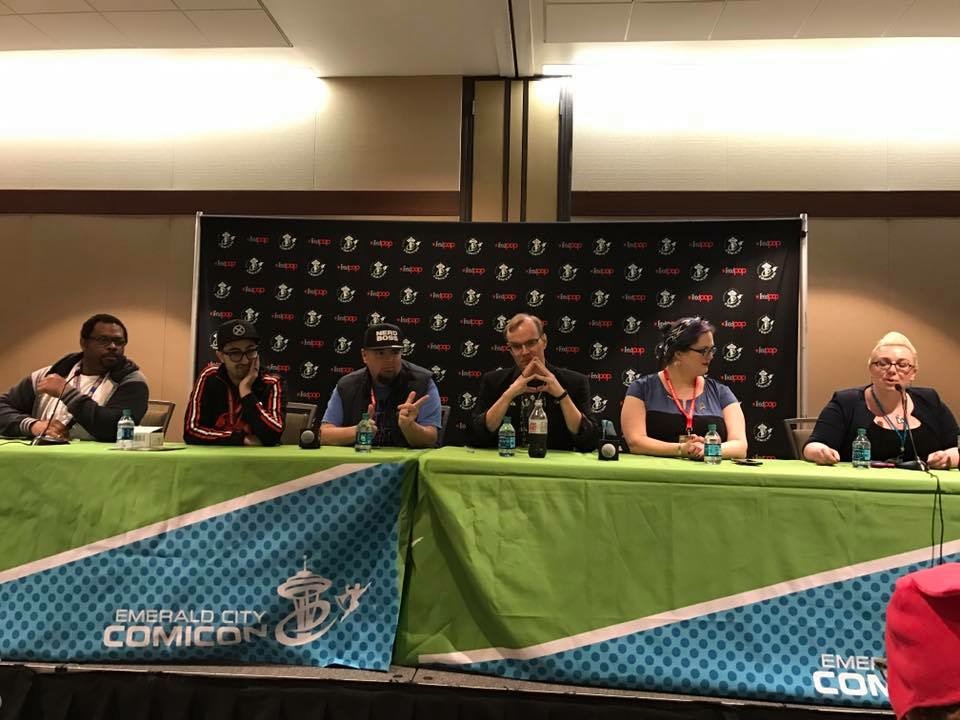 Due to me having to rush back home, I unfortunately missed seeing The PDX Broadsides debut some new tunes at their show and I also had to miss Kracklefest 7 and a set by Chamber Band, who I have been super into lately.
Anyway, in exciting news, Megathruster got together this week and started on the demos for the next album! There will be lots more to come on this but we are very excited. I can confirm that the new songs we've been playing at the last few shows will be on there. Like I said, much more to come on that.
And finally, if you are in the PNW, you most certainly want to come to THIS SHOW:


That's it for now. Remember: SUPPORT YOUR LOCAL NERD BAND.